(sukha is defined as bliss, or happiness)

But whatever does it mean? Simply put, all is not always as it seems. Happiness comes harder for some. But then, that is life, eh? And what better place to ponder life's little idiosyncrasies than on the web?
When's the last time you pondered those less fortunate in life? It's my opinion that if you're here, healthy, and sucking up oxygen, then you owe the universe. And hopefully, you are contributing back to the universe in whatever fashion suits you - money, time, random acts of kindness, etc...as reasonable payment for what you are gleaning from it. (the scratch my back, I'll scratch yours theory - only on a universal scale.) If this sounds foreign to your character, you might want to check another site!


BUT! If you are looking for means to repay any debts to the universe by making a difference in people's lives, perhaps you've wandered across the right site to do just that. Stop whincing! Dollars don't apply here.


Given the opportunity to make a real difference in the life of another human being, would you accept it? If you feel inclined to answer yes, then perhaps you've made it to the proper site to give you beneficial information for helping those society sweeps under its rug - I am referring to incest, and sexually abused children.


Given the tools to really make a difference, would you?




but I am just one tiny person, and the world's problems are so huge! besides, it doesn't affect anyone I know...
It is almost certain that you DO know someone affected by incest, or sexual abuse as a child. And no matter how small YOU feel, children abused sexually feel even smaller. They feel invisible. Our societies are seemingly structured around their remaining invisible in the eyes of the masses.


Regardless how things LOOK, numbers don't lie, and cannot be ignored. An accurate accounting of those abused in such manners are impossible to obtain, for many reasons. But the US DEPT OF JUSTICE, in a report released in 1990, puts the number at 1 out of 4 children being sexually abused in America. One out of four!

Make a list of everyone you know. Family, friends, co-workers, acquaintances, etc. Now take your pencil and cross off every fourth name. Tends to make the number a little more personal, doesn't it? Are you still as certain no one you know wasn't a victim of the crime everyone claims as invisible? Are the sexually abused to remain forever untidy little heaps of humanity, swept under a 'global rug'?

I hope you can find it in your heart to help.

1 kid out of 4 is counting on you...
***add Taren's personal pages, & exerpts from
THE WEEPERS by TDH to your favorites list!***





HELLO, MY NAME IS TAREN DAWN...

AND WELCOME TO MY WORLD. IT IS VASTLY DIFFERENT FROM YOURS, UNLESS YOU ARE A VICTIM OF INCEST, OR WERE SEXUALLY ABUSED AS A CHILD. MY PERPETRATOR WAS MY BIOLOGICAL MOTHER, AND HAPPENED FROM INFANCY TILL I WAS FIVE YEARS OLD. IN MY EARLY TEENS, I WAS ALSO REPEATEDLY MOLESTED BY AN UNCLE, WITH MY MOTHER'S KNOWLEDGE. THE RESULTS OF THESE AND SIMILAR INCIDENTS SHAPED THE COURSE OF MY LIFE. SINCE I BEGAN MY QUEST FOR UNDERSTANDING MY OWN 'FORMATIVE' YEARS, I'VE SPENT SIX YEARS RESEARCHING THIS PHENOMENON, AND THREE WRITING A BOOK ABOUT INCEST'S EFFECTS ON MY LIFE. CAN VICTIMS OF INCEST AND SEXUAL ABUSE AS CHILDREN EVER BECOME HAPPY, WHOLE PEOPLE? NOT WITHOUT THE SUPPORT OF OTHERS.


I HOPE SOMEONE OUT THERE IS LISTENING, AND REACHES OUT TO SOMEONE 'ON THEIR LIST'...


REGARDLESS YOUR REASON, I'M VERY GLAD YOU'RE HERE. GRAB A CUP OF YOUR FAVORITE BREW, AND GET COMFY - THERE ARE NO STRANGERS HERE. TIME WILL TAKE CARE OF ITSELF. THERE IS NOTHING MORE IMPORTANT TO BE DONE THAN LEAVING THINGS BETTER THAN WE FOUND THEM. WHEN IT COMES TO SEXUALLY ABUSED CHILDREN, LEAVING THINGS BETTER MEANS A LOT. NO NEED TO KNOCK, THE DOOR IS ALWAYS OPEN TO YOU...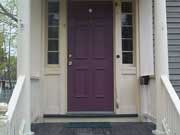 thanks for dropping by.
your visit means a lot!
*Please sign my guestbook



WE HAVE A NEW FORUM!
OUR MOUTHS AND EARS...
CHECK IT OUT!




feel free to inquire about my book,
THE WEEPERS, BY TAREN DAWN D'HAUS